Pixaile Photography, wedding photographer

Personalized
accompaniment

Selection of
better pictures

Care provided
to details for
satisfy you

Choice of a package
tailored to your needs
An adapted accompaniment
Take advantage of my advice for the preparation of your wedding: suggestion of theme and color matching, proposal of partners, florist, caterer, videographer, … … . We discuss all the points related to the organization of your wedding during our previous exchanges on the D-day.
I photograph in a discreet and professional way, while guiding you as well as possible throughout your day. Benefit from an adapted accompaniment which removes the stress from the equation and allows you to really enjoy every moment of your wedding.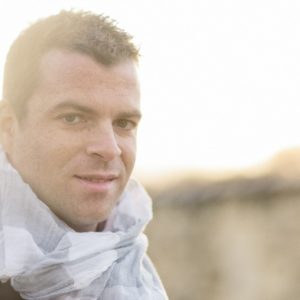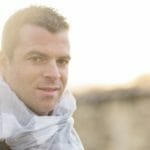 The vision of Pixaile Photography
I am Julien Boyer. Passionate about photography since my childhood, I have made my dream come true by working as a professional wedding photographer and creating Pixaile Photography.
Capture your personality, the authenticity of the moment and the sincerity of the emotions, with a touch of humor and always in good spirits… Each story is unique, I am happy to be your story teller in pictures.
I realize your wedding photos with professionalism and very discreetly.
Based in the Arcachon Bay, close to Bordeaux, I work all around France and abroad.

Wedding in an Oyster Shed on the Arcachon Bay in France
Morgane & Guillaume
I highly recommend Julien. He came up with a great preparation for our wedding, everything was ready and that meant less stress on the big day.
Julien came up with so many ideas. He was so good at making us and all guests feel comfortable in front of the camera. Everybody loved him!
The result on the pictures is simply amazing, it's really us, Julien clearly has a great knowledge of his work and is very professional. Our wedding pictures are beautiful. I recommend 1000%.
Wedding on Giens Peninsula in Provence - France
Clarence & Olivier
If you are reading this post, do not hesitate anymore!
We could'nt imagine what a photo shoot could be like before Julien immortalized our wedding. Besides the photographer, who is amazing and everyone agreed on that, there is the man: generous, professional, available, fun, very involved.
Thank you Julien.
Wedding at the En Chon Farm in Biscarrosse - Les Landes - France
Charlotte & Jonathan
We recommend Julien for your events. We are fully satisfied of him and his work. Thanks to him, we now have great wedding photos and wonderful souvenirs of our day.
From preparation until the Day After photo shoot, we have enjoyed his kindness and his professionalism!

Wedding - France
Célia & Grégory
Our wedding took place on May 18th 2019 and Julien, our photographer, has done so much to contribute to making it unbelievable. Before the wedding, all year long he gave us many advice and guided us through all the preparation for the big day to be perfect.
He is a perfectionist and you can tell just by looking at his pictures. We had rain showers during our wedding. Julien was sometimes outside under the rain to cover the wedding and yet he still remained happy and smiling. A smile that is very communicative, by the way.
I personally feel shy and don't really like to be photographed. Julien puts at ease and everything seem so natural and simple. I do not regret my choice. During the year Julien has become just like a good friend. His tips for the wedding have been so precious and the result is gorgeous. Julien is very approachable. He is the photographer who will know how to capture your most beautiful moments.
Wedding at the Château de Flojague – South West of France
Mélina & Vincent
Julien was our engagement photographer. He was also our pregnancy, wedding and Day After photographer!
From the beginning he knew how to make us feel comfortable in front of the camera, especially my husband who doesn't like to be in the spotlight.
Moreover, his style is absolutely gorgeous, his pictures are bright. Don't hesitate to have a look at his gallery.
He really knew how to capture the authenticity of the moment, no pose and no pretending. This is really what made our photos more beautiful than we could have expected! We highly recommend!
Wedding at la Teste de Buch - Arcachon Bay - South West of France
Katarzina & Alain
Thank you Julien for your great work, it is 100% what we expected. The pictures look so natural and spontaneous. You knew exactly when to shoot to get the best result, we love our wedding photos they are great. The photo album you have created is amazing, it perfectly reflects our wedding day and we especially love the preparation pictures.
Same for the christening, we can really feel the emotions in your pictures. You have a gift for your work as a photographer. Family and friends are unanimous, they love your photos.
A really big thank you for everything you have done, thanks to you we now have beautiful memories and great pictures. Thank you again.
Wedding in Andernos-les-Bains - Arcachon Bay - South West of France
Alexandra & Cédric
Julien made himself available for us and was really listening to us and what we wanted. The pictures are simply perfect. There's nothing else to say but positive feedback!
Once again, we want to address you a massive thank you Julien, you knew how to capture all the emotions of this unforgettable day! We are very grateful.

Wedding at the Château de la Ligne – Bordeaux – France
Marion & Mickaël
Our meeting with Julien was a coincidence… We already had a wedding photographer, but just one month before our wedding, he cancelled for personal reason. We had to find another photographer. We contacted several photographers that we had previously spotted and we end up contacting Julien who was very luckily available. On our first meeting the feeling was here, it was a match! We realized Julien was a very committed person, he really wanted us to be happy and it was important for him to get to know us.
We had several meetings before the wedding, even though the timing was rather short. Julien was responsive and quick to answer our questions. He gave us a lot of good advice. He is a perfectionist and gives a lot of attention to detail. He was very helpful to help me relax during the wedding day, on top of his work. The guests were impressed by him as he was everywhere to cover everything, not missing a bit. During the couple photo shoot Julien easily made us feel comfortable, and the result looks great! The pictures are really beautiful, luminous, photo-reportage style filled with smiles and happy faces of our guests. Lots of colors as well, a great memory of this festive unforgettable day. Most of all, Julien knew how to capture our emotion.
We loved Julien and our collaboration with him. In the end, the coincidence of meeting Julien was just as luck would have had it…